Hi,
We have orange HRM installed on a synology nas, after updating OrangeHRM to 4.3.4. users can login but the message "Internal Error Occurred" is displayed, however the admin account is working, admin is able to login and all functionalities seem ok.
When we open the application from the "package center" of the synology NAS, we are still redirected to the upgrade wizard which cannot be completed since it seems we are already on 4.3.4 version after the update.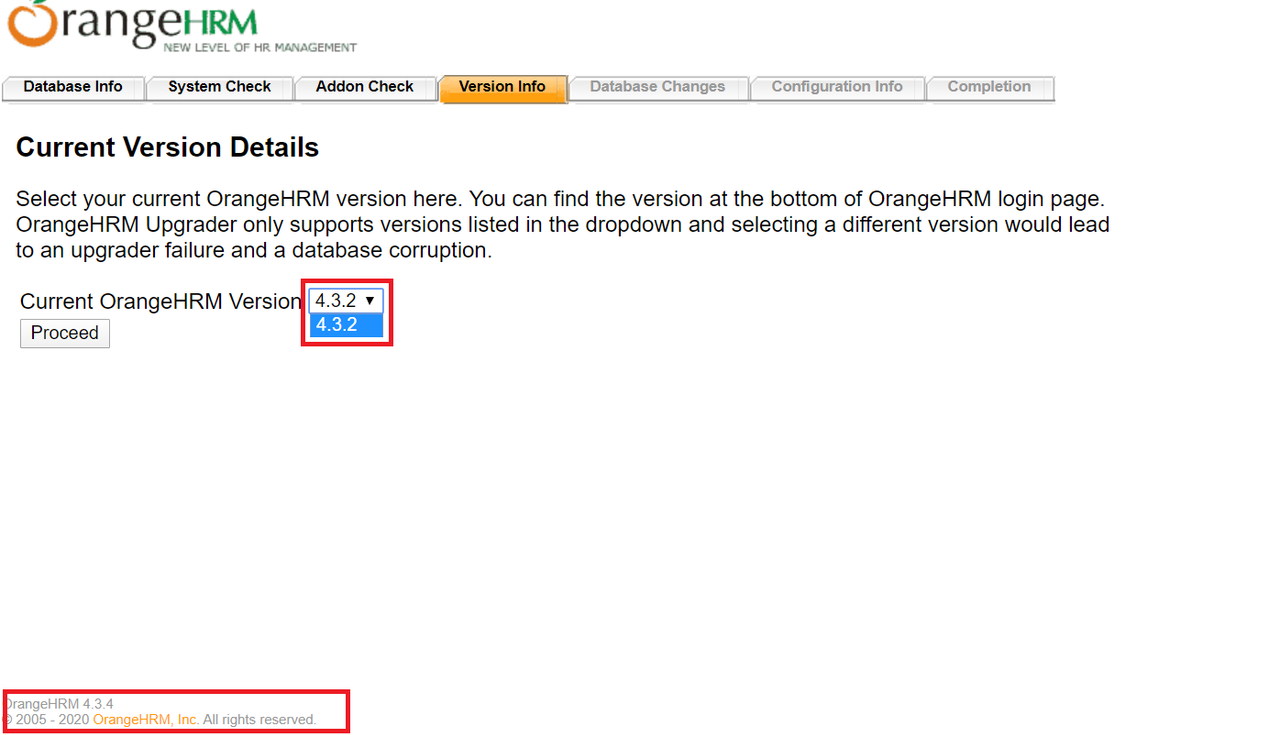 When any other user except the admin logs in we have message "Internal Error Occurred", after a search in the log file I found the following error is displayed:
[15564] ERROR filter.ExceptionCatcherFilter - Uncaught Exception: Doctrine_Connection_Mysql_Exception: SQLSTATE[42S02]: Base table or view not found: 1146 Table 'orangehrm.ohrm_employee_subscription' doesn't exist in /volume1/web/orangehrm/symfony/lib/vendor/lexpress/doctrine1/lib/Doctrine/Connection.php:1090
I checked on mariaDB and the specific table does not exist.
Thank you in advance for your time.